Kangamoo? Cowngaroo?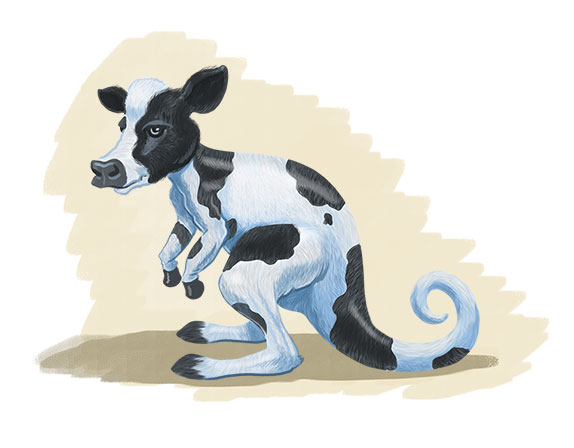 A long time ago while in college I was in a booth painting faces at the Fall Festival. Stars, hearts and mustaches were the popular choices, but two excited sisters ran up and wanted a dalmatian on their cheek. I'd never painted a dog, much less on someone's face, and it did not go well. Basically it looked like a cow. The girl waiting her turn watched with growing concern and said maybe she'd have a star instead.
See Older Posts...

© 2015 by Jesse Graber, All rights revered. No part of this sketchblog may reproduce, stored in a non regulation container, or else, in any corn, or by any beans, electronic, maniacal, photo cognition, recording, really really big, or otherwise, without the prior written permission of your mom.