New Studio
We moved to Kansas City last month and I've spent that time unpacking, setting up, and working amidst the chaos. Things have finally started to calm down and we are starting to live like normal human beings again. Here's my studio:

One thing I want to highlight is the beautiful computer stand my friend Nathan made for me.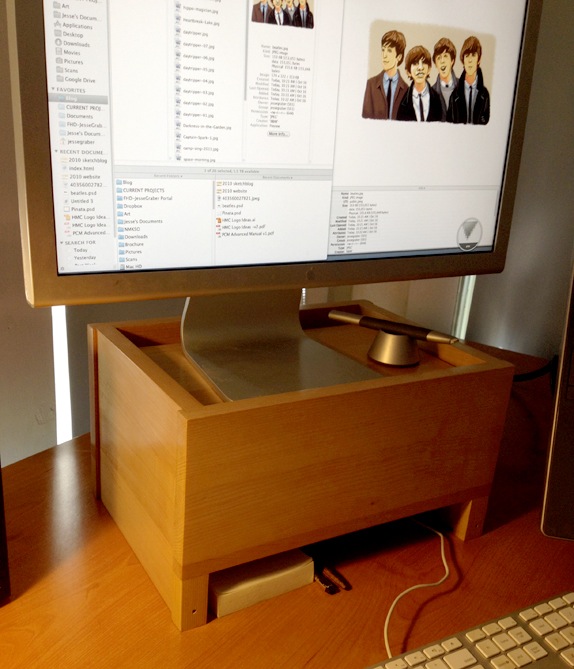 In the last few years, Nathan, in addition to all the other things he can do/ is learning to do, became a carpenter. He gave Ruth and I a beautiful plant stand as a going away gift. He asked if there was anything I needed in the studio, and I immediately thought of this. I had been using a rickety plastic plate stand I got from Alco, that never quite seemed up to the task. Now I come into work and have this beautiful, strong work of art that really makes my day every time I see it. I'm also humbled by people who learn and make new wonderful things that solve problems. So thank you, Nathan.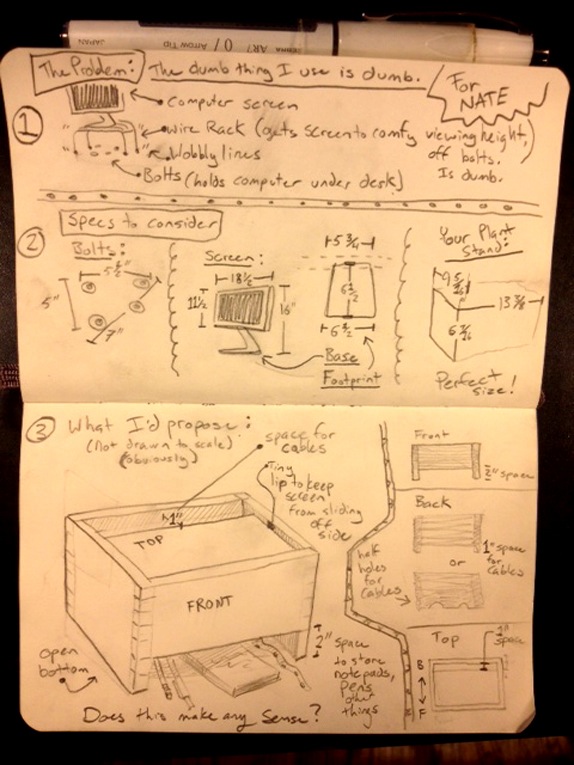 See Older Posts...

© 2015 by Jesse Graber, All rights revered. No part of this sketchblog may reproduce, stored in a non regulation container, or else, in any corn, or by any beans, electronic, maniacal, photo cognition, recording, really really big, or otherwise, without the prior written permission of your mom.